Hello,
i have lithuanian original design 1 litas coins to swap or to sell. Theese coins are in bank rolls, no more in bank. They was verry popular, becouse European Basketball Championship 2011 was in Lithuania.
Also i have some another Lithuania coins (some in rolls) and BU coin sets in folder.
I am offering swap to another commemorative coins. Also i can sell them
Also i have some coin cards with 1 litas:
one more image:
P.S.
Circulation coin dedicated to basketball issued by the Bank of Lithuania was recognised as the most beautiful in the world :!:
http://www.15min.lt/en/article/business/lithuanian-eurocup-coin-recognized-as-world-s-most-beautiful-527-220441
Also i have some UNC: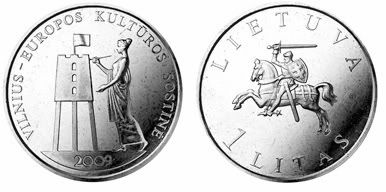 Of course i have "normal" circulation coins too
+ some silver proof in capsules
Feel free to ask me about them.
best regards, Kestutis


Edited by Evangelistas - 08 Oct 2012 at 12:52am