Here's a special token, to me at least. It came from the collection of Chester A. Krause,
of coin catalog publishing fame.
Prior to Chet buying it at auction in 1990, it had been in the Mossin & Marr Families Collection since 1863.
It grades MS-65 Iridesent Brown. It shows obvious die cracks on its obverse, the side that identifies the merchant issuer.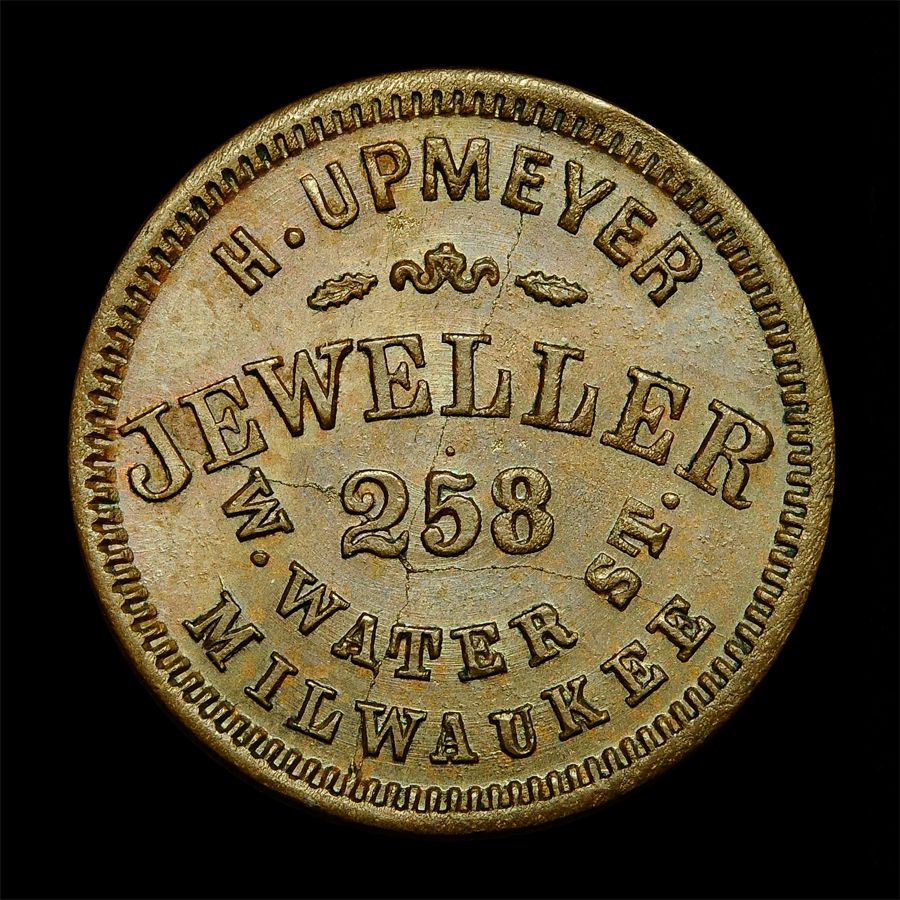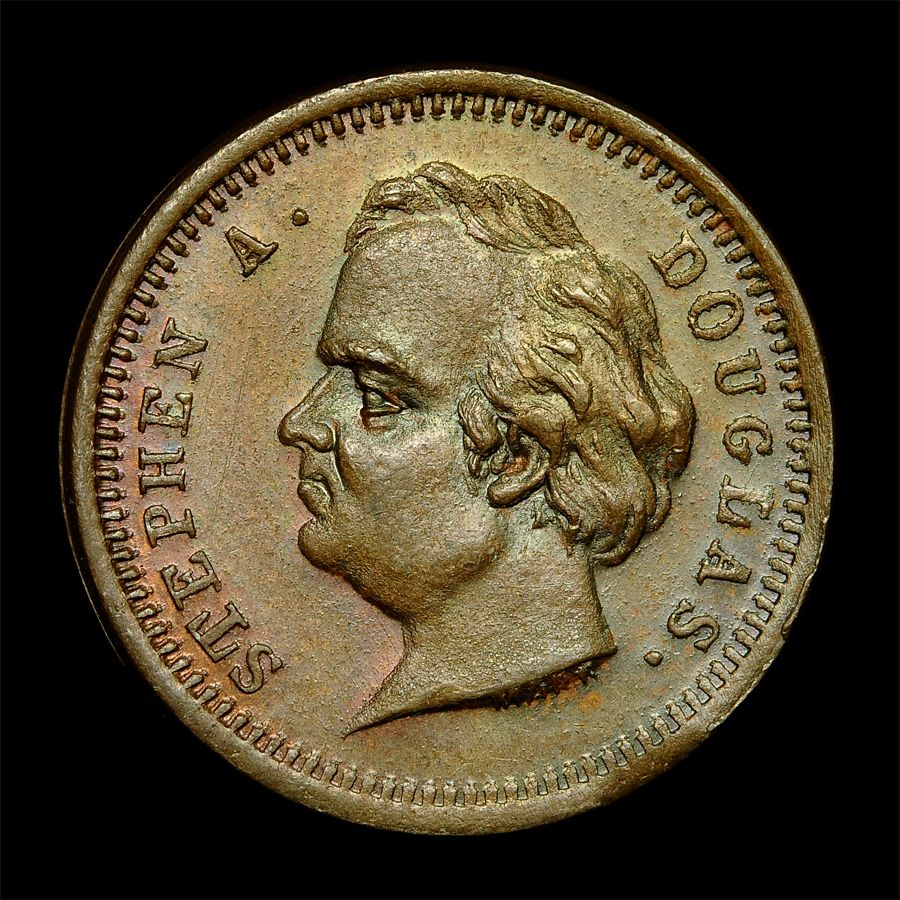 .